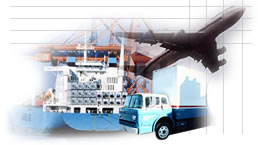 The World is in constant movement, so controlling and taking advantage of it for our clients' companies is the main objective of Lucsa Cargo.
We offer solutions for all your national and international transporting needs. Our broad knowledge of the many types of businesses that exist makes us capable of managing aerial, marine and overland embarkation of all types of products such as live animals (AVI), dangerous goods (DGR), perishable goods, oversized goods and more.
Lucsa is constantly evolving with market changes and regulations so we can offer a service on which you can rely. Additionally, through our effective and transparent negotiations with suppliers, we are constantly looking for opportunities to build solid partnerships that allow us to pass on benefits to our clients.
Lucsa is large enough to efficiently develop its business activities whilst maintaining a simple and effective structure which allows us to have an open and direct line of communication with all our clients, basing ourselves on a strong spirit of partnership and making your goals ours.
To offer our services we have associated with IATA, we are an accredited transit agency with the Chilean Office of Civil Aeronautics and Chilean Customs. Additionally, we work with agents that have been carefully selected and are conveniently located in the most important places through out the World, allowing us to provide an international service of quality, be it imports or exports.
At Lucsa we have the appropriate technological infrastructure and facilities, our own vehicles and a team who have proven experience in the international freight arena, are dedicated to service and have a high degree of commitment to the meeting of business and personal goals – which leads us to face each day with a fresh enthusiasm to make ourselves continually better.
We're committed to you.